European University of Tirana (UET)
European University of Tirana (UET) is a leading higher education institution in Albania, established in full compliance with the requirements and criteria of the Bologna Charter, including study programmes in the three levels of higher education: BA; MA and Doctorates (PhD). UET engages in high quality teaching and research as well as exchange programmes and capacity building projects and joint initiatives with local and international partners in the following major disciplines: law, social sciences, political sciences and economy and information technology. The vision of UET is to be a leading university in the development of knowledge in the Albanian society; a center of excellence in the academic formation of our students; a center of expertise in the social, political, legal, economic and information technology studies in the country with a wider impact in the region and beyond; as well as a center of excellence in scientific research according to the areas of expertise within the university. Since its establishment, UET has created a distinguished tradition of developing the curricula on EU Integration science by providing the following study programmes: BA in Political Science with emphasis on History of EU integration and institutions & International organizations; MSc in Business Administration with emphasis on EU Integration and Public Administration and MSc in Finance Banking with emphasis on EU Integration; MSc in International Relations with emphasis on EU policies. UET has successfully participated in various regional and international projects funded by the European Commission such as Tempus, Jean Monnet Chair, Life Long Learning Programmes, COST, and Instrument for Pre-Accession. The European University of Tirana encourages a culture of knowledge-sharing, openness and horizontal linkages between HEIs, CSOs, research centers, governmental organizations and relevant stakeholders.
For more please visit: www.uet.edu.al
For more on PoSIG at UET please visit http://uet.edu.al/index.php/en/europs
COORDINATOR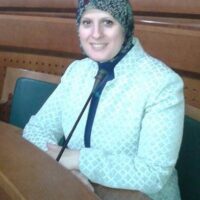 Dr. Anjeza Xhaferaj 
Project Coordinator
European University of Tirana
Anjeza Xhaferaj is the Head of the Department of Applied Social Sciences since October 2022 and a lecturer at the European University of Tirana since 2011. Currently, she teaches courses in Political Behavior, Political Parties and Electoral Systems, Research Methods in Social Sciences, and Project Management and Evaluation. Anjeza holds a Ph.D. in Political Theory, which she defended in 2016 at the European University of Tirana. She completed her Master's degree at Sussex University, United Kingdom, in 2010, focusing on European Politics. Her area of expertise includes political parties and electoral systems, political movements, civil society, studies on totalitarianism in Albania, and public policies. Anjeza is active in the media, participating in television programs as an expert and writing opinion-editorial pieces in newspapers on topics related to her expertise. She has also completed executive courses such as "Leadership and Character in Uncertain Times" at Harvard Kennedy School, Harvard University (2020), "Influencing without Authority in a VUCA World," and "Navigating Change" at the Centre for Creative Leadership in Brussels, Belgium (2020). Anjeza has been involved in various international projects, including STEFORA (STEM for All), an Erasmus+ Project; "University to Society Innomediaries in Albania: Co-Production of Knowledge and Research that Matters" (U-SIA); "Train-the-Trainer for Municipal Council Candidates: Functional Model of Municipal Councils in Albania," funded by Strong Municipalities, Helvetas; PoSIG: Erasmus+ Joint MA in Political Science under the direction of the University of Salzburg; ConSus – Tempus Project: Connecting Science-Society Collaborations for Sustainability Innovations and "Heart": Placing Human Rights at the Heart of Higher Education in the Western Balkans, a Tempus Project. In the framework of the Erasmus+ Exchange Programs, Anjeza has taught at universities in Portugal, Poland, and Lithuania. She has more than ten years of work experience in the humanitarian sector, dealing with issues related to sustainable development, education, infrastructure, risk management, emergencies, and human resources. As a youth activist during 2002-2007, Anjeza has participated in a series of activities such as training courses, symposiums, seminars and summer courses organized by the Council of Europe and the European Commission related to gender equality, globalization, environmentalism, conflict resolution, democracy, and democratization.
QUALITY MANAGEMENT
Elda Doda (Papa), MA
Quality Manager
European University of Tirana
Elda Doda is the Director of the Standards and Quality Office. She joined the European University of Tirana since 2006 and has successfully established a professional career in higher education settings in Albania with emphasis on education policy and legislation, quality assurance, internal quality reviews, dynamics of curricula development, and the European Union programs on education. Since 2010, she also oversees the Curricula Development processes at the university, advising Departments on issues related to the compliance with legal provisions and university's regulatory acts.Ms. Doda holds an MA in International Relations and European Studies from the Central European University in Budapest and a bachelor's degree in political science from the University of Tirana. She has also completed a Special Course in European Studies for Junior Diplomats and Civil Servants at the Diplomatic Academy of Vienna.
ACADEMIC STAFF
Florian Çullhaj, PhD
Contemporary Political Theories
Florian Çullhaj, Ph.D., is a political scientist with over a decade of teaching experience. Currently a fulltime lecturer at the European University of Tirana and a visiting lecturer at the University of Rome "TorVergata" and the University of Teramo, Florian is devoted to promoting fundamental concepts of political theory. His research areas span a wide range of topics, including political culture, democracy, liberalism, and authenticity. Florian is well-respected in the academic community and has made significant contributions to these fields of study. One of his most notable accomplishments is publishing his first book, "Democratization from Within: Political Culture and the Consolidation of Democracy in Post-Communist Albania" (Editor: Nuova Cultura, Series: Crossroads No. 81, Rome, 2017). This work delves into the complex dynamics of democratization and the role of political culture in post-communist Albania, providing invaluable insights into a critical period in the country's history. Florian is also the author of the monograph, "Nga Pabarazia e Populizmit. Politika e Majtës Shqiptare" (From the Inequality of Populism. The politics of the Albanian Left) (Sh. B, UET PRESS, 2022), which offers valuable knowledge about the political left in Albania and its place in the country's political landscape. Florian has also published numerous articles in national and international journals with high-impact factors, demonstrating his commitment to rigorous research and his contributions to the discourse of political theories. His work not only enhances our understanding of political culture, democracy, liberalism, and authenticity but also enriches the field of political theory.
Blendi Lami
Diplomacy and Consular Relations
Prof. Assoc. Dr. Blendi Lami is a lecturer at the European University of Tirana, Faculty of Law, Political Sciences and International Relations, Department of Applied Sciences. His expertise covers geopolitics, foreign policy and diplomacy. The experience in the pedagogical field is intertwined with contributions in the field of scientific publications. Such contributions consist in writing articles in prestigious scientific journals and participating in national and international scientific conferences. He also writes in the daily press about topics of international relations. He is also known as the translator of several important books that help understanding the dynamics of international relations.
Enri Hide
Prof. Assoc. Dr. Enri Hide
Geopolitics of Western Balkans
International Security
Enri Hide is a lecturer of International Security and Geopolitics at the European University of Tirana (EUT). He obtained his bachelor's in international relations and holds a MA on EU and Developing Countries and MSc on International Relations and Strategic Studies. Mr. Hide obtained his PhD in International Relations (on Terrorism and Extremist Religious Violence) and is an Associate Professor of International Relations at the EUT. His academic interests include the field of foreign policy, security, terrorism and geopolitics in Albania and the wider region. Mr. Hide has participated in numerous of research projects on security, extremist violence and foreign policy with international organizations and other actors, such as OSCE, US Embassy, Open Society Foundation, NATO, Balkan Trust for Democracy, RACVIAC, Regional Cooperation Council, etc. He has also published numerous papers and articles on regional and domestic security issues in domestic and international journals. During the last 17 years he has been team leader or national expert for a wide range of projects implemented on local and/or national level, particularly focusing on countering violent extremism and raising local capacities and networks. Since 2018 Mr. Hide has been a National Expert for Swedish SCPA Program, working mainly with local actors (Albanian State Police, civil society organizations, municipalities, prefectures, etc.) to improve community policing. During the last 7 years he was extensively engaged with Local Safety Councils in Albania for more than 20 municipalities, raising capacities of these structures, developing local Action Plans and working with youth and security.
Ketrina Çabiri Mijo
Project Management
Dr. Ketrina Çabiri Mijo
Dr.Ketrina Çabiri Mijo has completed her PHD on Corruption and Decision Making in Public Procurement at the European University of Tirana, followed by a fellowship at the Institute of Social and Economic Research (ISER) at Essex University (2016) supported by the Civil Society Scholar Award and a research stay at the Department of Political Sciences and Sociology, University of Salzburg as a Sigma Agile Fellow (2015-2016). Ketrina received a master's degree in European Politics from the University of Sussex, United Kingdom in 2009. Ketrina has been a research Fellow at TRAIN programme 'Fostering Policy Dialogue in the Western Balkans' lead by German Council on Foreign Relations (DGAP) in 2017.Since 2011 Ketrina has been working at the Office for Project and Internationalization at UET and currently she is the Head of Office. Previously she has worked as an expert of European Research Programs in the Agency for Research, Technology and Innovation in the Council of Ministers in Albania. She has an extensive experience in project writing and management, while she has been involved in several EU Projects such as Tempus, IPA CBC/Interreg MED/Balkan Med, LLP/Jean Monnet, ERASMUS +, ESPON and other national and international donors like World Bank and British Council, Open Society Foundation, Friedrich Ebert Sifting, OSCE, UNWOMEN, GDN (Global Research Competition), etc. Ketrina is a project evaluator contracted in different EU programmes (COST, EIT) and national agencies (AKSSHI).Ketrina has published in national and international journals and publishing houses, such as Bentham Science Publishers, Kluwer Law International, Oxford University Press, International Journal of Sustainability in Higher Education (Emerald Publishing), etc.